Kyna Horton, owner and operator of Vowed To You, has been planning corporate events since 2000.  In 2003, she began focusing on weddings and went on to earn her designation as a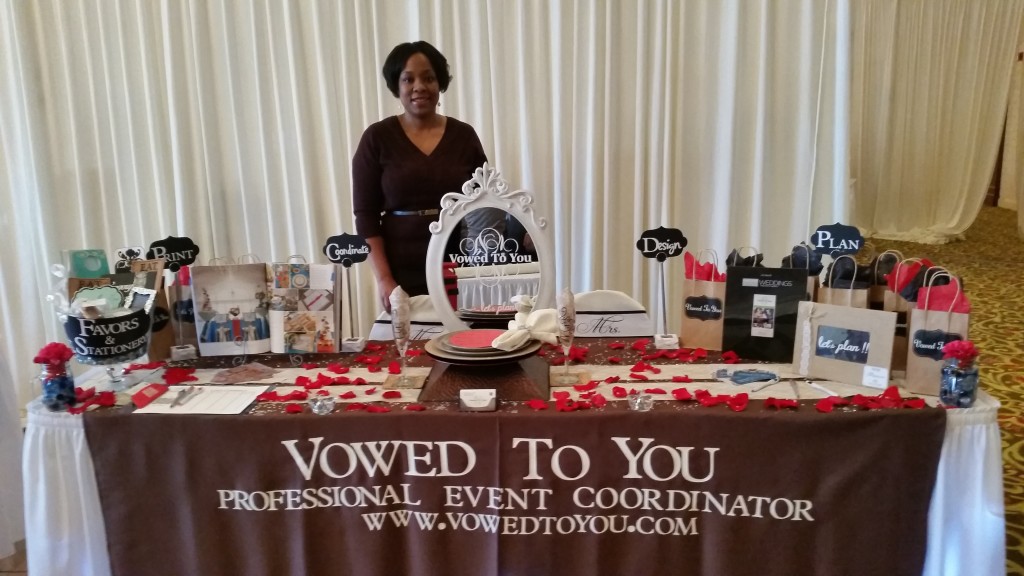 Professional Bridal Consultant.  In 2008, Kyna was an adjunct instructor at Moraine Valley College where she taught Wedding Basics.
Kyna is an active member of the Association of Bridal Consultants (ABC).  She is married with two children and resides in the Chicago area.
Kyna keeps current with the many trends introduced to the wedding industry by attending seminars and meetings arranged through ABC and various wedding industry events.
Vowed To You participated in the Chicago Style Weddings Magazine 2015 Design Challenge.
Upcoming Events
February 2018 – Odyssey Bridal Show
March 2018 – Maksuti / Neziri Wedding
June 2018 – Ross/Knoerzer Wedding
July 2018 – Williams / Henderson Wedding
August 2018 – Holmes/Yokely Wedding
September 2018 – UPM Dream Bigger Gala
"Kyna always answered my questions in a timely manner! She went above and beyond all of my expectations" – Mr. & Mrs. Jemison